Welcome to planenlager.de:
Your online specialist for materials and accessories for the saddlery supplies, upholstery supplies and canvas cover manufacture as well as exhibition construction and interior decoration.
At us, you can find tarpaulin materials of all kinds, artificial leather, foam materials, cushioning materials, strapping, eyelets, matching accessories, tools and much more.
Fast and cost-effective delivery
Traders can buy at particularly cheap prices
Product range selected by professionals for professionals
Only top products in our online shop
Buy in a secured manner, thanks to our SSL encryption
Top advice and top service guaranteed
Firmen, die bei uns kaufen, kommen aus vielen Branchen. Unsere Kunden betreiben Sattlereien, Bootssattlereien, Autosattlereien, Messestände, LKW-Werkstätten, sind Raumausstatter, Planensattler, Werbetechniker, Bühnenbauer oder Veranstaltungstechniker.
Canvas cover manufacture supplies: Canvas, tarpaulins and sunscreen, all in brand quality!
By expanding our tarpaulin product range, you will immediately find PVC tarpaulins, canvas cover, sunscreen material for awnings, tarpaulin and other brand tarpaulins such as Soltis, Swela, Recsystem, Hanwha, Stamoid and Valmex Solera. Our canvas and tarpaulins are purchased only from reputable manufacturers, including Serge Ferrari, Mehler, Recasens, Sauleda and Heytex. Additional products such as screw caps, round eyelets, oval eyelets, studs, rivets, threads, seam sealant, channel rails, tent welting, belt buckles, driving punches, hollow punches, LOXX closures Minax, bungee cords and other products complement each other perfectly in order to process canvas material for all major projects.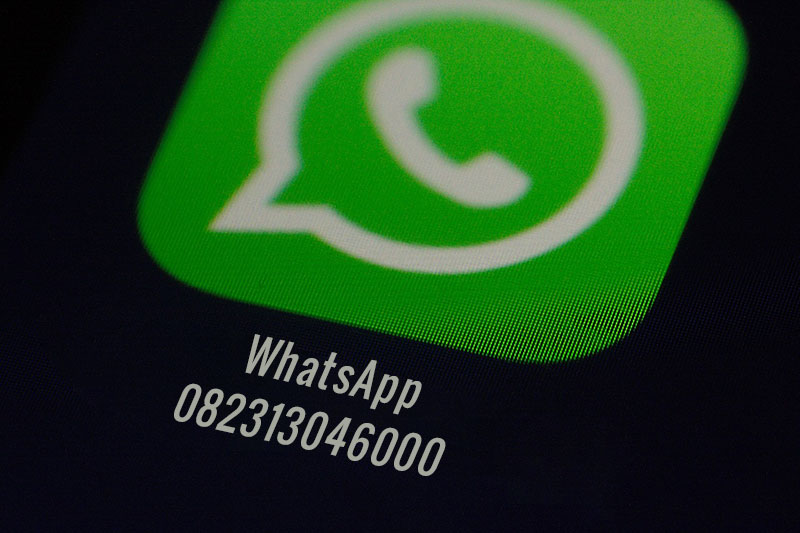 Upholstery supplies: Artificial leather, stretch fabrics, foam, filler material, polyurethane foam, spring bushings, thread etc.
The product range has recently been supplemented by items from the upholstery supplies, and now also includes products and materials for upholstery work. Thus, at us, you can order common materials such as foams (polyurethane foam, poly foam), stretch fabrics, linen, decorative fabrics, threads, yarns, springs of all kinds (wave springs, spring bushing), foam adhesive, YKK zippers and filler materials such as Afrique, coconut and feathers for everyday needs. You will also find products such as: Molleton, decorating needles, clamps, glass clear foils, kapok, goutweed and twill, and much more.
Trader's discount: For companies, we have a special offer.
Regardless whether company, professionals or ambitious home improvement worker, here you will find over 3000 products from the areas of saddlery supplies, tarpaulin manufacture, exhibition construction, advertising technique and upholstery. We cover your needs from A to Z, from pressure roller to lashing strap. Companies and dealers who buy from us will receive a special trader's discount from us. Due to the convenient online ordering and discount, the future procurement of materials becomes a low-cost piece of cake. The products needed in your daily specialist operation, such as adhesive, round eyelets, oval eyelets, threads, synthetic leather and staples can be ordered through our fully automated online-based system in the future without much effort.
Saddlery: Truck tarpaulins, synthetic leather, round eyelets, oval eyelets, screw caps, canvas fittings, threads and yarns.
Our product range is fine-tuned exactly by professionals for professional saddlers and tarpaulin manufacturers. Here, we offer from eyelets and rivets and closures to canvas fittings and fixtures up to threads, cords (stainless steel cord, fastening ropes) and various tarpaulin fabrics and synthetic leather - everything that is needed daily. Appropriate professional tools such as hollow punch, riveting headers or driving punch round off the product range. Our professional equipment and products will make even the most complex work succeed.

Automobile upholstery: Artificial leather, strap, closures, foams, automotive synthetic leather, foam adhesive, LOXX
For car upholsterers, we maintain the right products as foam, foam adhesive, polyurethane foam, threads, eyelets of all kinds and LOXX fasteners as well as other products such as synthetic leather or Fritzmeier tarpaulins.
Boat upholsterer: Tarpaulin, stainless eyelets, plastic eyelets, seam sealant, Serafil threads, Ferrari cleaner.
In this section you will find everything you need for projects in the maritime sector, including tarpaulin materials and products made of stainless steel or plastic because they do not corrode in contact with salt water. Here, there are virtually no limits to our products such as stainless steel round eyelets and stainless steel oval eyelets, artificial leather or tarpaulin materials. Our articles made of high-class manufacturers such as Serge Ferrari (Stamoid), Heytex, Recasens and Swela are suitable both for awnings, canopies, covers for boat furniture, covers, and in general, of course, for all applications in the area of tarpaulins, canopies and shading. These special tarpaulins and fabrics complement our special stainless steel products. We offer stainless eyelets, rivets, closures, screw caps and innovative LOXX made of stainless steel. Likewise, you will find suitable cords at us. So that you can sew covers cleanly, we also offer special threads for needles. These threads are UV-resistant and water-resistant.
Exhibition construction and exhibition stand: Channel rails, brackets, ceiling mounting, rail glider
To set up your fair stand, we provide channel rails, anchoring technology, clamping profiles, profile retainers, connectors, end caps, rail sliders, cable tensioner etc. Channel rails are not only used in the construction of exhibition stands, but also for the construction of large advertising banners. In the private area, channel rails are used for awnings or the bracing of awnings.
Interior decoration: Channel rails, synthetic leather, Serafil, jute, polyurethane foam, decorative fabrics
Interior decorators will also find a lot of things here. Here, we have products such as decorative fabrics, jute, synthetic leather, ropes, closures and other materials and products ready, which interior decorators need more often.
Canvas saddler: Truck tarpaulin, PVC tarpaulin, cover tarpaulin, glass-clear foil, strapping
As a wholesaler of tarpaulins, our core competence is in the area of tarpaulin fabrics, textile and PVC foil. At us, you really find everything related to tarpaulins. Regardless whether you need a truck tarpaulin, a canvas cover, technical tarpaulins, food-grade tarpaulins, tent tarpaulins or flame-resistant tarpaulins (B1 canvas material). We have it! If not, contact us and we will try to procure your quality canvas for you.
For the following projects, we have materials in stock: Awnings, hall separation, engine cover, transport cover, windscreen cover or covering hoods. Of course, we also keep tarpaulins that can be printed and used as advertising banners. Due to the optimal supplement by our accessory warehouse, which you can supply with products such as eyelets, screw caps, cord end catches, tarpaulin ropes, staples, tarpaulin hooks, straps, rivets and of course proper tools, you need only one supplier for your supplies of consumable materials in the future.
---